---
SHOOTING / EDITING IN SIGN LANGUAGE
MUSK work on several projects of video filming/editing in LSFB and International Signs.
Here's some examples of service we can propose :
Creating videos in LSFB/IS to make a text, website, book, song, visioguide,.. accessible for Deaf and hearing people.
Translation of texts from french/english into LSFB/IS for private or internal use from deaf or hearing customers, services, companies or associations.
Creating outdoor video shootings in LSFB or not for Deaf/hearing people.
The possibilities of our services are large : filming, editing, adding audio with an interpreter, subtitles, translation in other (sign)languages – we have a large network of deaf translators – …etc.
Feel free to send us your request, we love challenges!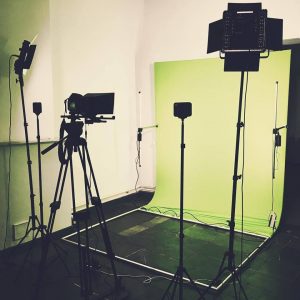 Selection of MUSKACCESS

ELENA DREAM WITHOUT SOUND
In collaboration with AVERBODE editions, the children's book "Elena is dreaming without sound" has been translated into LSFB and VGT by MUSK.This isthe story of a little girl, Elena, who goes to a school for Deaf children. She uses sign language and also learn to speak french. Sometimes she wonders why everyone does not learn sign language. It would be so much easier to communicate! And she begins to dream: she imagines a world where sign language is the main language…
This beautiful story is accessible for both Deaf/hard of hearing and hearing people because there is subtitles, sign language, and also the sound!
Click here to see the LSFB version–Click here to see the VGT version
PHARE – WEBSITE IN SIGN LANGUAGE
In collaboration with the Service PHARE and Info-Sourds de Bruxelles, thewebsite of PHARE has been made accessible in sign language, so Deaf andhard of hearingpeople could getall informations of the website. Beside all the texts, you will find LSFB videos.
Click here to visit the website of Phare in sign language!
UNIA – INTERFEDERAL CENTRE FOR EQUAL OPPORTUNITIES
Translation in LSFB of a specific text from Interfederal Centre for Equal Opportunities which is an independent public institution which combats discrimination and promotes equal opportunities. UNIA opened a file for a Deaf man who was applying for the function of sorter ina company in the logistics sector. It has been confirmed that the rejection of his candidacy is because he ishard of hearing.
Click here to see the short version–Click here to see the long version